Removable & Fixed Prosthesis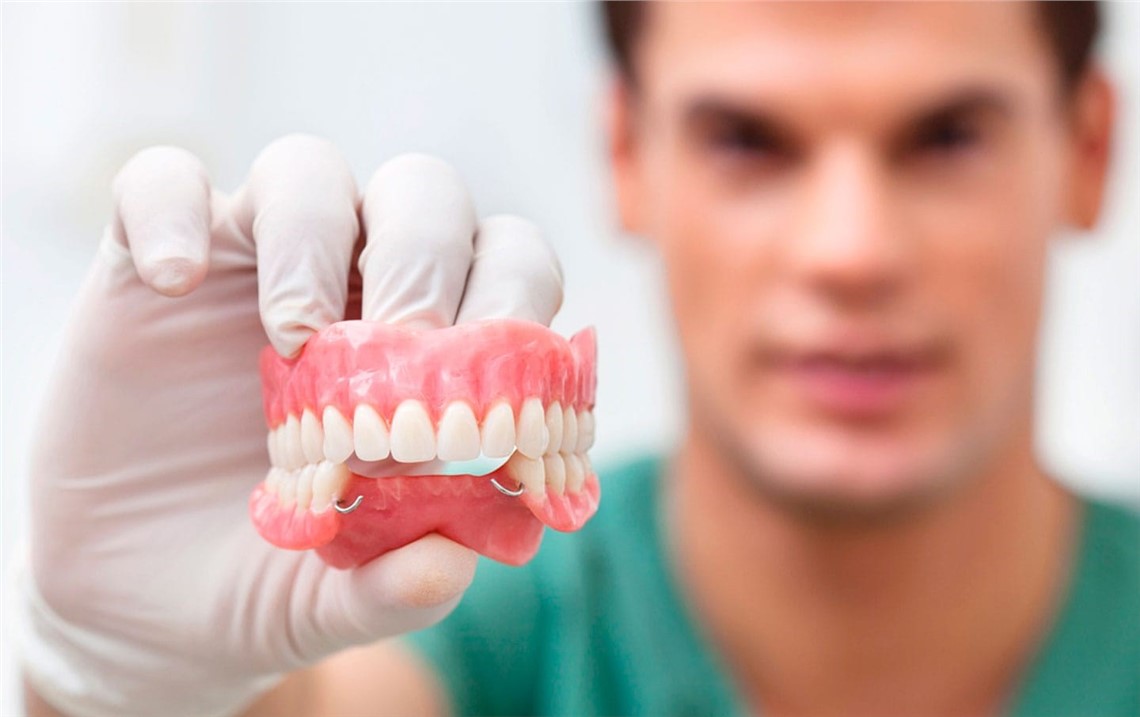 Prosthesis
In cases where teeth and surrounding tissues are lost and lost for various reasons, materials specially prepared for the person used to replace the lost tissues are called dental prostheses.
In Which Situations Is Prosthesis Made?
It is aimed to increase the chewing efficiency, quality of life, aesthetic appearance and speech of the patient. Broken, discolored or deformed teeth have an extremely negative effect on people's aesthetics. For this reason, people who are psychologically affected can have a smoother appearance with the help of various prostheses.
Benefits of Dental Prostheses
Eating disorders caused by tooth deficiency are eliminated.
Digestive system disorders caused by inadequate chewing due to missing teeth are prevented.
Aesthetic appearance and smile are provided.
Speech disorders caused by missing teeth improve.
Aesthetics are provided by preventing cheek and lip collapse towards the areas with missing teeth.
Psychological problems caused by the lack of teeth are eliminated.
Prosthesis Types
Removable and Fixed Prosthesis
Fixed Prosthesis on Implant: It is performed with implants and prostheses designed on it in case of single tooth deficiency or total edentulism problems. These processes require a delicate and meticulous work from the two planning stages to the delivery stage of the prosthesis. The basis of all is correct diagnosis and planning. Well-applied implants and prostheses on them significantly increase the quality of life. In single dental implants, no operation is performed on the anterior and posterior adjacent teeth. It is a savior for those who have no teeth and have related problems.
Precision Attached Prostheses: These prostheses, which we call snap prosthesis, are the form of prosthesis applied in cases where there are many tooth deficiencies and a fixed prosthesis cannot be made.
Ovendenture Prostheses: It is a type of prosthesis that we support the prosthesis with implants in our completely edentulous patients and which is made by increasing the retention of the jawbone.
Deflex Prostheses: They are unbreakable prostheses made using semi-rigid and flexible materials. It is popularly called half palate or steel palate.
Skeleton Prosthesis: It is a type of prosthesis that we apply in cases with a large number of missing teeth and in cases where fixed prosthesis cannot be made. It is popularly called half palate or steel palate.
Contracted Institutions