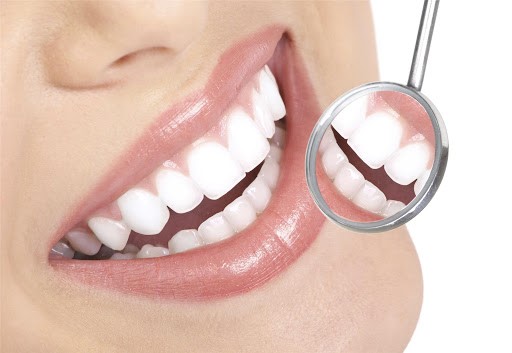 Aesthetic Dentistry, Bonding, tooth whitening, laminated teeth, zirconium teeth, implants, pink aesthetics (gingival aesthetics), orthodontics and prosthetic teeth, and as a result, it is a dental skill that creates aesthetic smile design.
What Are Aesthetic Dentistry Applications?
Teeth Whitening (Blenching)
Composite Bonding applications
Dental Implants
Porcelain Laminate Veneers
Porcelain Crowns Without Metal Support
Inlay / Onlay Restorations
Smile Design
Gum Shaping
Teeth whitening
Bleaching is the process of bleaching the tooth, unlike the polishing method that we apply after tartar cleaning, which gives the tooth its natural color. During this whitening process, the color of the tooth can be lightened by a few tones according to the original color.
Composite Bonding Applications
Bonding application is the name given to the procedure of applying to the tooth by hardening the aesthetic and opacity composite material suitable for the natural color of the tooth. It is the most used technique among smile design applications.
When Is Bondin Applied Most?
Repairing broken, cracked and superficial abrasions on front teeth,
To extend the length of crowns too,
Adding an aesthetic appearance to the teeth,
In the aesthetic solution of problems caused by amalgam fillings,
In cases of taking the teeth inside as position,
Repairing decayed and intermittent teeth,
Dental Implants
Implant; These are acrages that are surgically placed inside the jawbone to support crowns, bridges, removable prostheses or as a fixed support in orthodontic treatments, which are needed in partial and complete tooth deficiencies.
Laminate Vener
Laminate veneers have been used for years as a conservative treatment option that provides ideal aesthetics in distorted, stained, traumatized, broken or worn anterior teeth.
Situations where laminate veneers can be preferred:
Closing the diastemas,
Correction of slightly crowded teeth that do not require orthodontic treatment, - Correction of teeth with discolored or deformed teeth
Masking of enamel defects,
Situations where bleaching is contraindicated,
Different wear patterns between anterior teeth,
Achieving harmony in the anterior group by giving the lateral form to the canine tooth in lateral deficiency,
Teeth with a short clinical crown length,
The presence of defects in the front surface of the teeth due to erosion,
Hypocalcifications,
Wedge laterals,
Linguale inclined teeth, can be listed as
Porcelain Crowns Without Metal Support
Porcelain is the closest and healthiest material to tooth enamel. Until a few years ago, porcelains had to be used on a metal substructure, not alone. Since the metal infrastructure prevents light from passing through the tooth, it can lead to dull and artificial restorations that are far from the transparency (permeability) of natural tooth enamel, and gray areas at the edge of the gum.
Although many things affect the appearance of crowns, the most important is their reaction to light. Natural teeth are translucent. As a result, depth and vitality appear in the tooth.
Due to the light transmission properties of porcelain crowns without metal support, their depth and vitality are higher, so that results closest to the natural tooth are obtained.
Inlay / Onlay
After the damaged area is cleaned in the root canal treatment or advanced decayed teeth, the remaining intact tooth tissue is insufficient. This makes it impossible to contact adjacent teeth. Lack of contact between the two teeth causes food to accumulate and problems in the teeth and gums. Inlay and Onley, which are more resistant to abrasion than classical materials used in filling,
Contracted Institutions