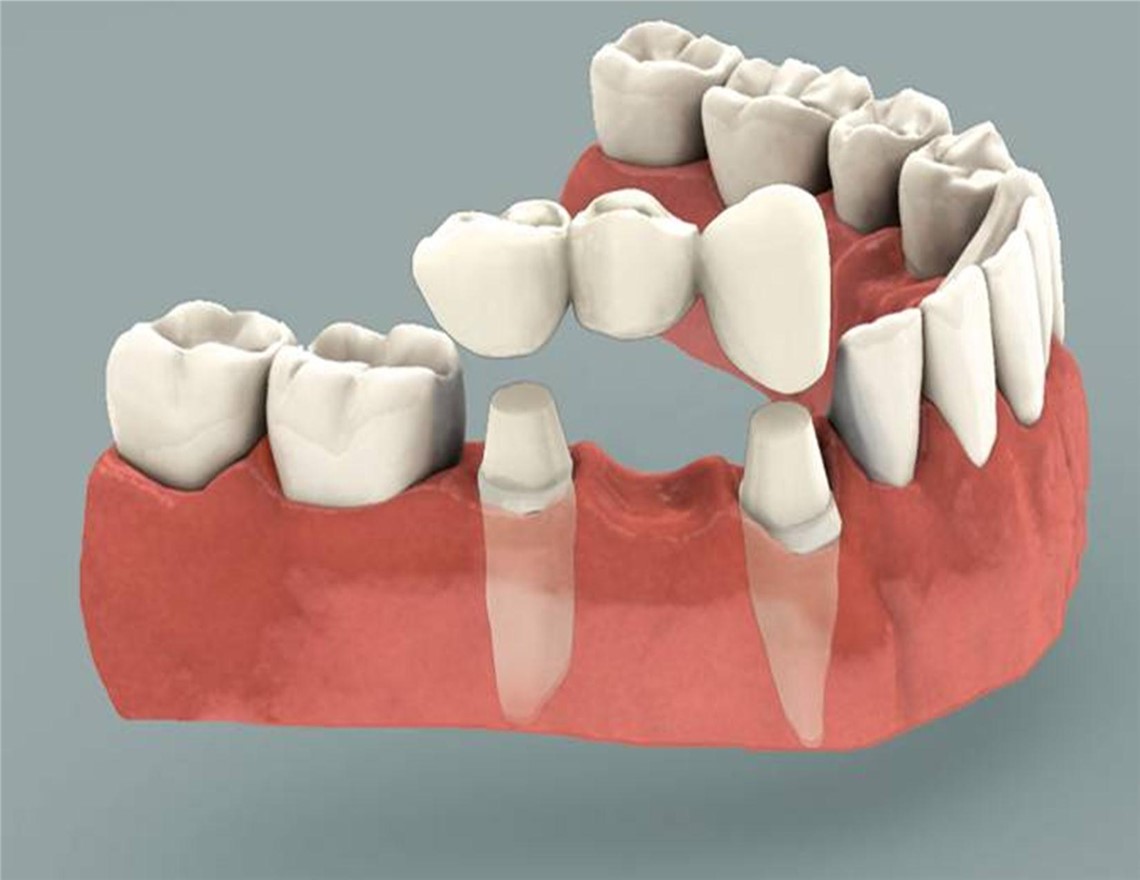 Prosthetic dentistry; It is an effective therapeutic science in the diagnosis of the shape, deformities and tooth deficiencies of the teeth, treatment planning, rehabilitation, completion of oral functions and regulation of occlusion, as well as improving the patient's appearance and aesthetics.
Treatment options deemed appropriate in prosthetic dental treatment
Prostheses:
Prosthesis Types
Fixed Prostheses (crown-bridge-like adhesive prostheses)
Removable Dentures (total or partial dentures)
Implant prostheses (screws and prostheses placed in the jaw)
Single crowns (in the form of a single tooth coating)
Bridges (covering missing teeth with adjacent teeth)
a-Complete Dentures: They are removable (removable) prostheses made into the mouth as a result of the loss of all teeth in the mouth. It is prepared using teeth made of acrylic or porcelain on a structure made of special acrylics. It can also be named as full palate prostheses.
b-Removable Partial Dentures: These are prostheses that can be removed and attached depending on the patient's request with metal parts called crochet (hook) prepared by using special acrylic and / or metals together in partial tooth deficiency, that is, some of the teeth are lost and some of them are in the mouth.
c-Fixed Prostheses (Crown-Bridge): These are the restorations made of porcelain and / or metal prepared by reducing the support teeth on both sides of the toothless cavity in certain proportions and adhering on these teeth.
d-Implant: In the absence of teeth or teeth, they are artificial tooth roots prepared from titanium in the form of a tooth root and placed in the jawbone with a small operation. By forming a special bond with the bone, it holds cellularly where it is placed. When this attachment is completed (2-6 months), the prosthesis preparation process, which we call superstructure, is started. Today, implants are unquestionably the best alternatives to natural teeth.
e-Bridge: In case of missing one or more teeth, it is the process of minimizing the neighboring teeth and filling the interstitial spaces by getting support from the special coatings that come to them.As in the coating, the teeth to be taken as support by your dentist are shaped and done by performing the same procedures
Contracted Institutions